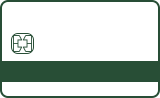 Visa® Business Card
Service Benefits
24/7 U.S.-Based Customer Service
Our dedicated specialists are available 24/7 to assist you with any account questions.
Call the number on the back of your card.
Lost/Stolen Card Reporting
Call Associated Bank Cardmember Service at 1-866-951-1389 immediately to report your lost or stolen credit card.
Fraud Protection
Our sophisticated fraud-monitoring tools look for abnormal spending patterns. If we see something unusual, we move fast to help keep your card and account information safe.
Your account is also protected with zero fraud liability1, which means you get reimbursed for 100% for any unauthorized use of your account. If you notice any charges you did not make, please notify us promptly by calling the number on the back of your card. Certain conditions and limitations may apply. Learn more
Emergency Card Replacement and Cash Disbursement
Our 24/7 worldwide service allows you to quickly and easily get a replacement card sent to you and/or receive emergency cash at a convenient location.
Call the number on the back of your card.
EMV Chip Technology
The microchip turns your information into a unique code that is virtually impossible to duplicate when used at a chip-enabled terminal. If the merchant has a chip terminal, they will ask you to insert your card into the terminal and sign your name to verify your purchase. At merchants without chip terminals, swipe your card and sign your name as usual. Learn more
Card Benefits
Business Management
Travel
Discounts and Special Access
Protection
©2021  Elan Financial Services |Security Standards
The creditor and issuer of this card is Elan Financial Services, pursuant to a license from Visa U.S.A. Inc.
American Express is a federally registered service mark of American Express and is used by Elan Financial Services pursuant to license.
1
Elan Financial Services provides zero fraud liability for unauthorized transactions. Cardmembers must notify Elan Financial promptly of any unauthorized use. Certain conditions and limitations may apply.
Return to Text
2
Please review the guide to benefits that was mailed with your card for full details. You can contact Cardmember Service to confirm program eligibility or to request a copy of your guide to benefits. Benefit descriptions are intended to provide general information about the coverage made available to you by Elan Financial Services. Benefits vary by credit card product.
Return to Text
3
Please refer to the guide to benefits for further details and to determine if the auto rental coverage is right for you.
Return to Text