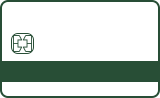 Visa Signature® Max Cash Preferred Card
Rewards
Earn Rewards1
Earn 5% cash back on your first $2,000 in combined eligible purchases each quarter on two categories you choose.
Earn 2% unlimited cash back on one everyday category, like Electric Vehicle Charging and Gas Stations & Ground Transportation, Restaurants & Food Delivery, and Grocery Stores & Grocery Delivery.
Earn 1% unlimited cash back on all other eligible purchases.
Plus, earn 5% on prepaid hotels and car rentals booked directly in the Rewards Center.*
5% Cash Back Categories:

TV, Internet & Streaming Services

Fast Food

Cell Phone Providers

Department Stores

Home Utilities

Furniture Stores

Electronic Stores

Recreation

Entertainment
2% Cash Back Categories:

Grocery Stores + Grocery Delivery

Restaurants + Fast Food

EV Charging and Gas Stations + Ground Transportation
See the full list of categories (PDF) here.
Activating and Modifying Rewards Categories2
Log in to Account Access.
Select your Account, and within the top navigation select "Rewards & Benefits".
Click "Redeem rewards at Rewards Center" to choose your 5% and 2% Max Cash categories and, if desired, change your categories by the designated enrollment period.
Redeem Rewards3
To redeem rewards:
Select your Account, and within the top navigation select "Rewards & Benefits".
Click "Redeem rewards at Rewards Center" to reach the rewards center and start redeeming.
Or call the number on the back of your card to reach Cardmember Service.
Redemption starts at $25 cash back1
Service Benefits
24/7 U.S.-Based Customer Service
Our dedicated specialists are available 24/7 to assist you with any account questions.
Call the number on the back of your card.
Lost/Stolen Card Reporting
Call Associated Bank Cardmember Service at 1-866-951-1389 immediately to report your lost or stolen credit card.
Fraud Protection
Our sophisticated fraud-monitoring tools look for abnormal spending patterns. If we see something unusual, we move fast to help keep your card and account information safe. We provide zero fraud liability4 for unauthorized transactions. If you notice any charges you did not make, please notify us promptly by calling the number on the back of your card. Certain conditions and limitations may apply. Learn more
Emergency Card Replacement and Cash Disbursement
Our 24/7 worldwide service allows you to quickly and easily get a replacement card sent to you and/or receive emergency cash at a convenient location.
Call the number on the back of your card.
Contactless Payments
Pay with a tap. Use your card for contactless payments wherever you see the Contactless Symbol and your payment is processed in seconds. You enjoy the same chip security whether you tap or insert your card. Cards are embedded with a microchip that adds an additional layer of security. If a terminal is not yet contactless-enabled you can insert or swipe your card as usual. Learn more
Card Benefits
View Visa Signature Guide to Benefits (PDF)
Certain terms, conditions and exclusions apply. Please refer to the Guide to Benefits for further details and full terms and conditions.
Travel
Visa Luxury Hotel Collection
The Visa Signature Luxury Hotel Collection gives you access to a premium collection of benefits from over 900 of the world's finest hotels, including brands like The Peninsula Hotels, Park Hyatt and Shangri-La. Enjoy an unparalleled experience with special amenities, discounts, room upgrades upon arrival and 3 p.m. checkout (when available)-plus, a $25 food or beverage credit and more.5
Visit

visasignaturehotels.com

for all current travel offers.
Travel and Emergency Assistance Service
When you're traveling or working anywhere in the world, your Visa Signature Business card gets you access to a multilingual call center - 24 hours a day, 365 days a year - for the assistance you need. You, your immediate family members and business associates who are traveling with you can call toll-free in the United States, or collect when traveling abroad. Services include: medical and legal referrals, emergency transportation and more.6
Call the Benefit Administrator at

1-800-992-6029

to get your questions answered. If you are outside the U.S., you can call collect at

1-804-673-1675

. Travel and Emergency Assistance Services is provided on a best-effort basis and may not be available due to problems of time, distance or location.
Roadside Dispatch®
Get emergency roadside assistance with services like towing, fuel delivery, and more by calling

1-800-847-2869

. Tell the operator where you are, what the problem is, and the operator will arrange a dispatch to a reliable tow operator or locksmith to provide help. The operator will let you know the name of the local tow operator or locksmith being sent to assist you. Cardmembers are responsible for any service fees. Certain terms, conditions, and exclusions may apply.7
Discounts and Special Access
Concierge Service
Your Visa Signature card comes with complimentary, 24/7 access to the Visa SignatureŽ Concierge service. Simply call

1-800-953-7392

anytime for assistance booking travel, event tickets and more- even dinner reservations or golf tee times.8
ID Navigator Powered by NortonLifeLockTM
Tools to help you act quickly if your personal data is threatened
No one can prevent all identity theft, so staying informed and knowing what to do when your identity is threatened can provide you with greater peace of mind. ID Navigator Powered by NortonLifeLock provides you with the tools to help keep you informed of potential threats to your identity, so you can act quickly should the unexpected happen.9

To confirm eligibility, visit cardbenefitidprotect.com.
Visa Offers + Perks
Enjoy discounts at the places you love to shop. Indulge your passion and gain access to a wide variety of offers and deals, including food and wine, shopping, sports, entertainment and more.
Find your favorites at

visa.com/offers

.
Signature Event Access, Offers, and Discounts
Enjoy access to special packages, discounts, offers, upgrades, and events in these categories: travel, entertainment, fine wine and food, sports and shopping.6
Learn more at visa.com/signature
©2023  Elan Financial Services |Security Standards
The creditor and issuer of this card is Elan Financial Services, pursuant to a license from Visa U.S.A. Inc.
American Express is a federally registered service mark of American Express and is used by Elan Financial Services pursuant to license.
*Cardmembers of Fulton Bank and its affiliates are not eligible.
1
Rewards are earned on eligible net purchases. Net purchases are purchases minus credits and returns. Not all transactions are eligible to earn rewards, such as Advances, Balance Transfers and Convenience Checks. Cardmember must initially enroll into categories of their choice, or all net purchases will earn no more than 1% cash back. Categories are subject to change. Transactions qualify for 5% or 2% cash back based on how merchants classify the transaction. Upon approval, full details will be provided in your Cardmember Agreement. Reward points can be redeemed as a cash deposit to a checking or savings account with this Financial Institution only, which will be deposited within seven business days, as a statement credit to your credit card account, which will be deposited within one to two billing cycles or as or as a Rewards Card ($25 minimum redemption). Cash rewards do not expire as long as the account remains active. If there is no reward, purchase, or balance activity on your account for 12 statement cycles, your cash rewards balance will expire.
Return to Text
2
You must register online through the Rewards Center to be eligible to earn 2% Rebates and 5% Rebates. Unregistered Cardmembers will be able to register to designate the Purchase Categories applicable for a calendar quarter's 2% Rebates and 5% Rebates up to five days before the start of the next quarter.  During the four-day period before the end of a current calendar quarter, unregistered Cardmembers will be able to register in the upcoming calendar quarter's Purchase Categories.  Registered Cardmembers will be able to make changes to their designated Purchase Categories for the upcoming calendar quarter beginning 45 days until 5 days prior to the start of the upcoming calendar quarter. Registered Cardmembers may not make changes to their designated Purchase Categories during the four-day period before the end of the current calendar quarter. Allow up to 3 business days for registration to take effect before you will be eligible to earn 2% Rebates and 5% Rebates. You will begin earning 2% Rebates and 5% Rebates as of the start of the calendar quarter, or the date your registration is effective, whichever is later. Merchants that accept credit cards are assigned a merchant code based on the kinds of products and services they sell. To offer 2% and 5% Rebates based on purchase type (e.g., 5% cash back for Department Stores purchases), Elan Financial Services groups similar merchant category codes into Purchase Categories. Purchases that fall into the eligible Purchase Category will receive the stated Rebate. Elan Financial Services makes every effort to include all relevant merchant category codes in its listed Purchase Categories. However, even though a merchant or the items that it sells may appear to fit within a Purchase Category, the merchant may not use the merchant code that will fall within that Purchase Category. Therefore, Elan Financial Services cannot guarantee that a purchase will qualify for 2% or 5% Rebates as any purchase where a merchant uses a category code outside of the eligible Purchase Category will not qualify for the stated Rebate.
Return to Text
3
The Elan Rewards Program is subject to change. Points expire five years from the end of the calendar quarter in which they were earned. The account must be open and in good standing to earn and redeem rewards.
Return to Text
4
Elan Financial Services provides zero fraud liability for unauthorized transactions. Cardmembers must notify Elan Financial Services promptly of any unauthorized use. Certain conditions and limitations may apply.
Return to Text
5
Certain terms, conditions and exclusions apply.
Please refer to

visasignaturehotels.com

for further details and full terms and conditions
. In cases where one of the benefits is not available at a hotel, the hotel may provide a substitute benefit of equal value. Some hotels may provide one of the benefits as a standard feature of the room being booked. In those cases the hotel may or may not provide a substitute benefit of equal value. Resort fees that cover any of the benefits are not reimbursable. Reservations must be booked either on a Visa Signature Luxury Hotel Collection website or through Visa Concierge for benefits to apply. Please consult the terms and conditions for each property.
Return to Text
6
Please review the guide to benefits that was mailed with your card for full details. You can contact Cardmember Service to confirm program eligibility or to request a copy of your guide to benefits. Benefit descriptions are intended to provide general information about the coverage made available to you by Elan Financial Services. Benefits vary by credit card product.
Return to Text
8
Cardholders are responsible for the payment of any and all charges associated with any goods, services, reservations or bookings purchased or arranged by the Visa Signature Concierge on cardholders' behalf. Any such purchases or arrangements are solely between the cardholder and the respective merchant, and Visa is not a party to the transaction. All goods and services subject to availability.
See full terms of service at

visasignatureconcierge.com
.
Return to Text
9
No one can prevent all cybercrime or all identity theft.
Return to Text
---
California Privacy Center
We use technologies, such as cookies, that gather information on our website. That information is used for a variety of purposes, such as to understand how visitors interact with our websites, or to serve advertisements on our websites or on other websites. The use of technologies, such as cookies, constitutes a 'share' or 'sale' of personal information under the California Privacy Rights Act. You can stop the use of certain third party tracking technologies that are not considered our service providers by clicking on "Opt-out" below or by broadcasting the global privacy control signal.
Note that due to technological limitations, if you visit our website from a different computer or device, or clear cookies on your browser that store your preferences, you will need to return to this screen to opt-out and/or rebroadcast the signal. You can find a description of the types of tracking technologies, and your options with respect to those technologies, by clicking "Learn more" below.