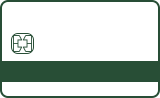 Visa Infinite® Reserve Rewards+ Card
Rewards
Earn Rewards1
6X Points on Airline Tickets, Hotel Reservations, and Car Rental booked directly in the Rewards Center
2X Points on all other eligible purchases
Earn Statement Credits2
Receive an annual statement credit for the following purchases
Receive up to $20 per month in statement credits (up to $240 annually) for purchases in the following categories - each category is worth $5 per month and qualifies individually
Sports and Fitness - sporting goods stores, golf courses, annual/monthly work out subscriptions, and fitness centers
Personal Care - salons, barbers, spas, and most merchants classified as pharmacies
Entertainment and Streaming - Netflix, Apple Music, and tickets to movies, sporting events, and concerts purchased directly through the venue or from qualifying ticket sellers such as Ticketmaster® and StubHub®
Dining - restaurants, restaurant delivery, fast food restaurants, and bars
Redeem Rewards3
To redeem rewards:

Log in to Account Access.
Select your Account, and within the top navigation select "Rewards & Benefits".
Click "Redeem rewards at Rewards Center" to reach the rewards center and start redeeming.
Or call the number on the back of your card to reach Cardmember Service.
Redeem for travel rewards, cash back4, gift cards or name brand merchandise.
Redemption starts at 2,500 points for $25 cash back.
Service Benefits
24/7 U.S.-Based Customer Service
Our dedicated specialists are available 24/7 to assist you with any account questions.
Call the number on the back of your card.
Lost/Stolen Card Reporting
Call Associated Bank Cardmember Service at 1-800-290-3990 immediately to report your lost or stolen credit card.
Fraud Protection
Our sophisticated fraud-monitoring tools look for abnormal spending patterns. If we see something unusual, we move fast to help keep your card and account information safe. We provide zero fraud liability5 for unauthorized transactions. If you notice any charges you did not make, please notify us promptly by calling the number on the back of your card. Certain conditions and limitations may apply. Learn more
Emergency Card Replacement and Cash Disbursement
Our 24/7 worldwide service allows you to quickly and easily get a replacement card sent to you and/or receive emergency cash at a convenient location.
Call the number on the back of your card.
Contactless Payments
Pay with a tap. Use your card for contactless payments wherever you see the Contactless Symbol and your payment is processed in seconds. You enjoy the same chip security whether you tap or insert your card. Cards are embedded with a microchip that adds an additional layer of security. If a terminal is not yet contactless-enabled you can insert or swipe your card as usual. Learn more
Card Benefits
View Visa Infinite Guide to Benefits (PDF)
Certain terms, conditions and exclusions apply. Please refer to the Guide to Benefits for further details and full terms and conditions.
Travel
TSA PreCheck® or Global Entry® Credit
Apply for expedited airport security processing, either Global Entry® or TSA PreCheck®, using your card to pay your application fee(s) and receive up to $100 in statement credit(s).
Airport Lounge Access
Escape the airport crowds and await your flight in quiet comfort. Your complimentary 12-month Priority Pass™ Select Membership gives you 8 free visits to over 1,300 airport VIP lounges worldwide.
Enroll at

prioritypass.com/reserverewardsvs

.
Visa Luxury Hotel Collection
The Visa Infinite Luxury Hotel Collection offers an unparalleled experience with a premium collection of benefits like VIP status, complimentary breakfast for two, an upgrade when available.8
For details visit

VisaInfiniteHotels.com

.
Discounts and Special Access
Concierge Service
Your Visa Infinite card comes with complimentary, 24/7 access to the Visa Infinite® Concierge service. Simply call 1-800-644-0985 anytime for assistance booking travel, event tickets and more- even dinner reservations or golf tee times.6
Visa Offers + Perks
Enjoy discounts at the places you love to shop. Indulge your passion and gain access to a wide variety of offers and deals, including food and wine, shopping, sports, entertainment and more.
Find your favorites at

visa.com/offers

.
ID Navigator Powered by NortonLifeLock™
Tools to help you act quickly if your personal data is threatened
No one can prevent all identity theft, so staying informed and knowing what to do when your identity is threatened can provide you with greater peace of mind. ID Navigator Powered by NortonLifeLock provides you with the tools to help keep you informed of potential threats to your identity, so you can act quickly should the unexpected happen.
To confirm eligibility, visit

cardbenefitidprotect.com

.
* No one can prevent all cybercrime or all identity theft.
Infinite Event Access, Offers, and Discounts
Enjoy access to special packages, discounts, offers, upgrades, and events in these categories: travel, entertainment, fine wine and food, sports and shopping.
Learn more at

visa.com/visainfinite

.
Protections7
Travel

For the following, visit

eclaimsline.com

or call the Benefit Administrator at 1-800-546-9806 to learn more or make a claim.

Auto Rental Collison Damage Waiver - When you use your card to rent a vehicle, you'll get built-in Auto Rental Coverage. You're covered for physical damage, theft, reasonable and customary towing and loss-of-use charges. Decline the Collision Damage Waiver coverage offered by the rental agency and make sure your name is listed as the primary renter on the auto rental contract. Any additional drivers must also be listed on the auto rental agreement.
You must sign and return your claim form (or if you prefer, file online) within 90 days of the date of incident — you can supply any outstanding documentation afterwards.
Lost Luggage Reimbursement - You can be reimbursed for your checked luggage or carry-on baggage and their contents in the event of theft or misdirection by the common carrier up to $3,000 per trip maximum; (if you live in New York, the maximum is $2,000 per bag). This coverage applies to travel by air, ferry, cruise ship, train or bus.
Please note that notification to the Benefit Administrator must be made within 20 days from the date the luggage was lost or stolen.
Trip Delay Reimbursement - When your flight is delayed by more than six hours or requires an overnight stay due to equipment failure, strike, inclement weather etc., Trip Delay kicks in. This benefit reimburses you for reasonable expenses incurred as a result of delays ($500 maximum per ticket).
Travel and Emergency Assistance Services - When you're traveling or working anywhere in the world, your card gets you access to a multilingual call center - 24 hours a day, 365 days a year - for the assistance you need. You, your spouse and legal dependent children under 22 years of age who are traveling with you can call toll-free in the United States or collect when traveling abroad. Services include: medical and legal referrals, emergency transportation and more.
Travel and Emergency Assistance Services is provided on a best-effort basis and may not be available due to problems of time, distance or location.

For the following, to make a claim, please contact the Plan Administrator, cbsi, 550 Mamaroneck Ave., Harrison, NY 10528.

Trip Cancellation/Trip Interruption - When you must cancel or interrupt your trip, you can be reimbursed up to $2,000 for the non-refundable cost of your fare. The cancellation must be due to a covered reason, such as an illness or accident affecting you or another family member that prevents you from traveling. This benefit will also cover you if your trip is cancelled or interrupted as the result of default of the common carrier (e.g., airline, cruise ship, ferry) resulting from financial insolvency.
Travel Accident Insurance - You can receive $500,000 of accidental death and dismemberment coverage. This coverage applies to more than air travel - it also can be in place when you have used your card to purchase your ticket for travel via other forms of eligible transportation, such as a ferry, cruise ship, train or bus.

Roadside Dispatch® - Get emergency roadside assistance with services like towing, fuel delivery, and more by calling 1-800-847-2869. Tell the operator where you are, what the problem is, and the operator will arrange a dispatch to a reliable tow operator or locksmith to provide help. The operator will let you know the name of the local tow operator or locksmith being sent to assist you. Cardmembers are responsible for any service fees.

Shopping

For the following, visit

cardbenefitservices.com

or call the Benefit Administrator at 1-888-221-3289 to learn more or make a claim.

Extended Warranty Protection - Extend the time period of coverage to your existing U.S. manufacturer's warranty by one additional year on eligible warranties of three years or less. There is a per claim maximum of $10,000 and a per cardholder maximum of $50,000.
Purchase Security - When your purchase is stolen within the first 90 days from the date of purchase, Purchase Security can replace, repair or reimburse the item up to $10,000 maximum per claim and $50,000 maximum per cardholder.
Return Protection - Get extra return protection any time you make an eligible purchase of an item up to $300. If within 90 days you become dissatisfied with your purchase and the merchant will not accept your return, Return Protection is there to help.
Please note that notification to the Benefit Administrator must be made within 90 days of the date of purchase.
©2023  Elan Financial Services |Security Standards
The creditor and issuer of this card is Elan Financial Services, pursuant to a license from Visa U.S.A. Inc.
American Express is a federally registered service mark of American Express and is used by Elan Financial Services pursuant to license.
1
Rewards are earned on eligible net purchases. Net purchases are purchases minus credits and returns. Not all transactions are eligible to earn rewards, such as Advances, Balance Transfers and Convenience Checks. Upon approval, see your Cardmember Agreement for details. You may not redeem rewards, and you will immediately lose all of your rewards, if your Account is closed to future transactions (including, but not limited to, due to Program misuse, failure to pay, bankruptcy, or death). You will earn 2 Points for every dollar in eligible net purchases charged to your Account during each billing cycle. In addition, you will earn 4 additional Points for every dollar in eligible net purchases spent on prepaid airfare, car rental, and hotel reservations booked directly in the Rewards Center using your rewards credit card instead of Points. Purchases qualify for Points based on how merchants choose to classify their business and we reserve the right to determine which purchases qualify. Points expire five years from the end of the quarter in which they are earned.
Return to Text
2
In order to qualify for the annual travel credit, you must make travel purchases in the Rewards Center using your Reserve Rewards+ Card. Credit(s) matching the purchase amount(s) of up to $100 per 12-month period will be applied to your account within 2 statement billing cycles after the purchase(s) post to the account. In order to qualify for the Priority Wine Pass credit, you must purchase a 1-year membership with your Reserve Rewards+ Card. A credit of $60 per 12-month period will be applied to your account within 2 statement billing cycles after the purchase posts to the account. To purchase a membership or for membership questions, refer to prioritywinepass.com. Automatic statement credit(s) of up to $20 per month (up to $240 annually) will be applied to your account within 2 statement billing cycles after purchases are made in the following four eligible categories. Categories qualify individually at a rate of $5 per category per month. Purchase categories include: (1) Eligible Sports and Fitness purchases, such as sporting goods stores, golf courses, annual/monthly workout subscriptions, and fitness centers. (2) Eligible Personal Care purchases, such as salons, barbers, spas, drug stores, and most merchants classified as pharmacies. (3) Eligible Entertainment and Streaming purchases, such as Netflix, Hulu, Apple Music, and tickets to movies, sporting events, and concerts purchased directly through the venue or from qualifying ticket sellers such as Ticketmaster® and StubHub®. (4) Eligible Dining purchases, such as restaurants, restaurant delivery, fast food restaurants, and bars. A single purchase transaction of at least $5 per month at eligible merchant(s) must be made to receive the credit in each category. The account must be in good standing (not past due or overlimit) to qualify for any annual credits. The 12-month period begins on the account opening date and restarts annually thereafter. Where applicable, purchases qualify based on how a merchant's business is classified. A Purchase will not qualify for the annual credit if the merchant's selected code is in a category that does not qualify. We do not determine the category codes that merchants choose and we reserve the right to determine which purchases qualify. We reserve the right to adjust or reverse any portion or all of any purchase for unauthorized purchases or transaction credits. You are not eligible for these annual credits if you change cards.
Return to Text
3
The Elan Rewards Program is subject to change. Points expire five years from the end of the calendar quarter in which they were earned. The account must be open and in good standing to earn and redeem rewards.
Return to Text
4
Reward points can be redeemed as a cash deposit to a checking or savings account with this Financial Institution only, which will be deposited within seven business days, as a statement credit to your credit card account, which will be deposited within one to two billing cycles or as a Rewards Card ($25 minimum redemption).
Return to Text
5
Elan Financial Services provides zero fraud liability for unauthorized transactions. Cardmembers must notify Elan Financial Services promptly of any unauthorized use. Certain conditions and limitations may apply.
Return to Text
6
Cardholders are responsible for the payment of any and all charges associated with any goods, services, reservations or bookings purchased or arranged by the Visa Infinite Concierge on cardholders' behalf. Any such purchases or arrangements are solely between the cardholder and the respective merchant, and Visa is not a party to the transaction. All goods and services subject to availability.
See full terms of service at

visasignatureconcierge.com
.
Return to Text
7
In order for coverage to apply, you must use your Reserve Rewards+ Card to secure transactions.
Return to Text
---
California Privacy Center
We use technologies, such as cookies, that gather information on our website. That information is used for a variety of purposes, such as to understand how visitors interact with our websites, or to serve advertisements on our websites or on other websites. The use of technologies, such as cookies, constitutes a 'share' or 'sale' of personal information under the California Privacy Rights Act. You can stop the use of certain third party tracking technologies that are not considered our service providers by clicking on "Opt-out" below or by broadcasting the global privacy control signal.
Note that due to technological limitations, if you visit our website from a different computer or device, or clear cookies on your browser that store your preferences, you will need to return to this screen to opt-out and/or rebroadcast the signal. You can find a description of the types of tracking technologies, and your options with respect to those technologies, by clicking "Learn more" below.